Keith Code - Founding Father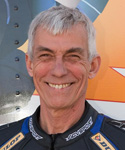 The California Superbike School was founded by none other than Mr Keith Code. Keith was the first man to observe and document the underlying principles which govern the art of riding motorcycles. His Twist of the Wrist books have been groundbreaking since the 80s and 90s; they continue to push us to the limits of our understanding to this very day.
But that's not all – Keith didn't just write a few books and then leave us to our own devices to work it all out… No, what the man also did was formulate a step by step program combining these theoretical principles with practical application for the purpose of training the rest of us mere mortals! And there you have it folks: the California Superbike School.

NZ Crew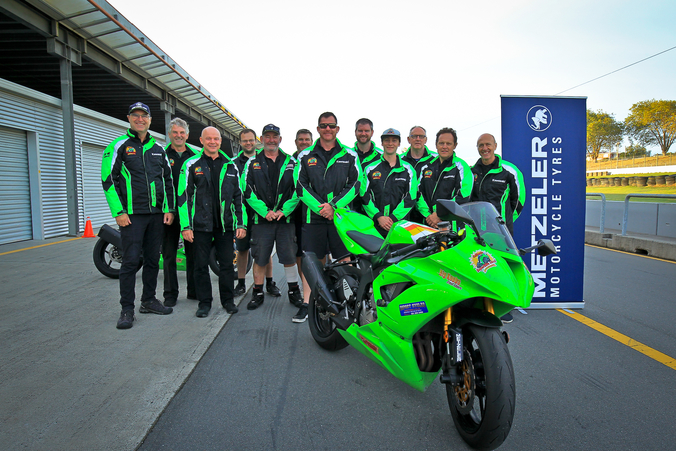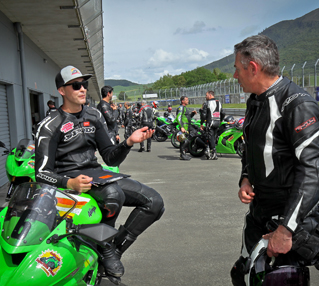 Certification as a riding coach at the Superbike School takes serious dedication, not just good riding, a nice smile or being one of our friends. Our coaches have tough training courses to go through for certification. They're proud of their accomplishments – and they're always proud of their students' progress. You are assigned to one of them.
Your assigned on-track coach for the day is a professional. He is a trained observer and a correction artist. His job is to offer plenty of assistance by giving you immediate feedback on errors as well as validation for good application of the drills and technical skills. Your coach will ensure improvement and insist on understanding. Giving friendly advice is not part of their training; ensuring your discovery and understanding of the cornering art is part of their training.