Bike Rider Magazine - June 2013
Brouggie's Basics


CSS (AUS/NZ) Head Instructor Steve Brouggy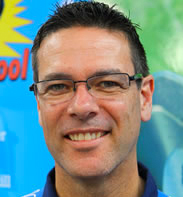 Hi BRM readers, welcome to my first column. I'll kick off with an introduction, so you'll have an idea of what I do and what I'll be covering – riding motorcycles – irrespective of your level of skill.
For around a third of my life I've been training motorcycle riders. Under the guidance of the widely acknowledged source of motorcycle rider training technology and California Superbike School founder, Mr Keith Code, it's been my privilege to travel the world working with riders of all skills levels from...
Click here to read the full article
---
Bike Rider Magazine - May 2013
California Girls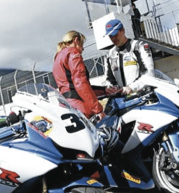 With the California Superbike School running their first dates for 2013, BRM made the trip to Taupo with Tracey to see how the school works for female riders.
The California Superbike School has been teaching riders the "art of cornering" for over three decades, with Californian racer Keith Code breaking down the process of riding a motorcycle into a number of components which are then taught in levels. It's a unique way to teach riders how to improve their skills, with as much time spent in the classroom as out on the track. Yep, track. That's right, the schools are run at racetracks although that doesn't mean the skills you're taught only relate to racers or track day junkies. In fact, the opposite is true and...